Roxana Ionescu, Head of NNDKP's Data Protection practice, participated in the 2022 edition of the GoTech World conference, the largest IT & Digital business event in Central & Eastern Europe, that took place on 3-4 November 2022.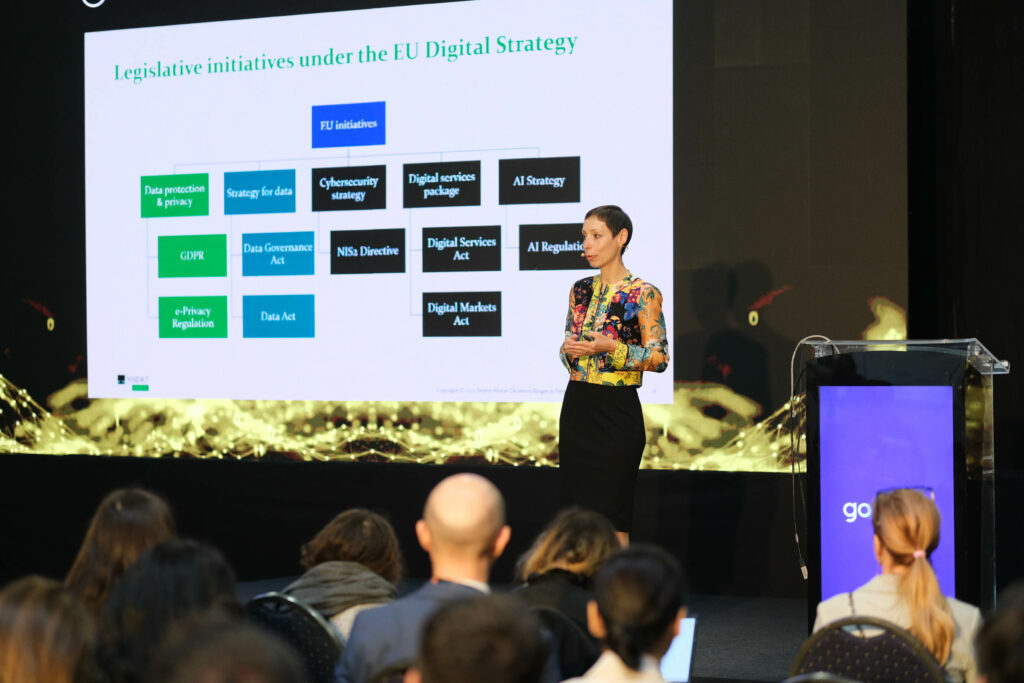 Roxana joined the speakers on the Retail & E-Commerce Stage on the second day of the event. During her presentation she talked about the legislative initiatives under the EU Digital Strategy, focusing on the upcoming regulatory challenges for e-commerce initiatives. She examined some of the most relevant provisions of the e-Privacy Regulation, Data Act, Digital Services Act, Digital Markets Act, and also took a look at the upcoming legislation regulating artificial intelligence and the metaverse.
Here are her key tips for the near future:
assess now the impact of the upcoming changes to your e-commerce initiatives
check internal processes and data flows now
check IT solutions
check Terms & Conditions, Privacy Policy and Cookies Policy
if new/updated consents will be needed think about how you are going to seek consent from users
train employees on new requirements
More details about GoTech World here.